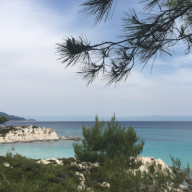 Gold Contributor
Read Fastlane!
Read Unscripted!
Speedway Pass
WHO AM I
A dude who's been on this forum for quite a while.
Learned a lot. Had some successful ventures, some less so.

WHAT I DO KNOW
I know how to find clients who need web development and programming,
and how to make them very happy and coming back.

But it turns into a job, except ultimately less paid for more work,
when you account for all the prospecting, managing etc.

I also know I'm nothing but a self-employed dude right now, even though
I have a company. My income and my daily to-do's are not that of an entrepreneur.

WHAT I DON'T KNOW - NEED YOUR HELP WITH THIS
Please bear with me here.

For the past month or so I had a feeling I never had before.

I try to think, hard, what to do. Which idea to pursue.
And my mind gives me - nothing. The time runs and before you know it, it's the next day, week, month, and I'm not one step closer to any idea or direction.

And it's not like I don't have something to pick from:
- This forum itself has so many business blueprints for people with various preferences and situations.
- I'm aware of a bunch of needs, either unfulfilled, or that someone already does profitably, but it can be done way better.
- I have the skills needed for many of these ideas, not needing any money or outsourcing to begin with.
- I have sufficient time in a day to set aside for this.

And yet, I've no idea which ONE thing to pick. And I have no idea why I'm so directionless. Maybe that's even more important?

How do I pick one?