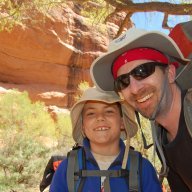 Gold Contributor
Read Fastlane!
Read Unscripted!
Speedway Pass
User Power
Value/Post Ratio
221%
Aug 6, 2017
613
1,357
I need to do some problem validation for a B2B market--without doing a bunch of cold emails or cold calls.

Ideally, I'd like to find & peruse forums where prospects are actively talking about their day-to-day problems. Reddit is OK for B2C, but not so much for B2B--it seems like most B2B forums are kinda hidden, and I'm having trouble finding any. StackOverflow is good for developers--but not for people in non-developer roles (e.g., sales, accounting, marketing, etc.).

I've looked at LinkedIn groups, but they're filled with self-marketing or announcements--not people talking about their problems/challenges.

It'd be great if I could find forums like what BiggerPockets is for real estate.

For example, if I want to do research in niches like franchisees, or scrap/recyclers, or farmers, how could I find active forums for each of those niches?

So, what would you suggest? How have you found B2B forums?