New Contributor
Read Fastlane!
Hello to my fellow aspiring entrepreneur's.
I am creating this thread mainly to hold myself accountable for my progress. Also to look back in future years and remember how far I've came.
A bit about me;
- 25 Years Old
- Current Sports Store Manager
- Making about 38k yearly
- Live in Canada ( Hate winter months )
- Monday - Friday , 9:30 - 5:30 TRAP
- Hobbies include athletics, jiu jitsu, computers, nutrition, sports, poker, mma, psychology and more
What I Want to Achieve:
- Freedom ( Wake up when I want, work when I want, do what I want and most importantly afford the life I want without thinking twice about it )
- 200k annualy within 5 years
- Live somewhere hot in the cold Canadian winter months
Why do I want to achieve these things:
- Be my own boss
- Dont have to answer to anyone
- Not building someone elses dream
- If I need a day off or sick day I dont need to ask
- Not the same thing over and over again
- The ability to get up and go when I want
- FREEDOM
How this happened; Why now?:
I just worked a sports show and after being on my feet for 15 hrs a day all weekend long, while being pestered by customers over the difference of a few dollars on items. All well I get paid a couple hundred bucks for my time all weekend while I watch the owner make $13, 000.... I decided, I am done. Now I am staying on my boat ( my job ) opposed to just jumping out and swimming to shore ( Freedom ) for now.. but I need to figure out a plan to get out of that job asap and while going over some of my skills and likes and dislikes I have decided I am going to learn to code and create.
MJ talks a lot about being in control. If you are not in control then you simply dont have control of the outcome of your business and your future.. With having the skills to code you are in great control of a lot of variables.
MY PLAN:

- Learn to write code in the next 6 months to 1 year
- Learn the basics of video editing, website design, social media campaigns,
photoshop
- Quit my job by the time I am 26
- Spend the 2019 Winter somewhere warm, working from my computer from JAN-MAR
- Start my own clothing line in the mean time and try to propose the owner to let me sell it in the store
- Start a blog, youtube channel and podcast along the way
- Write a book down the line
For now this is my homework, this is an intro to Computer Science thats available for free online.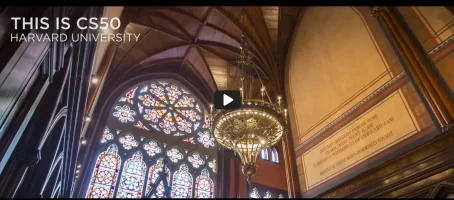 Anyone have any tips or advice, feel free to let me know!
Last edited: