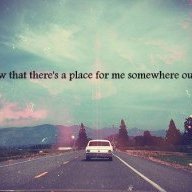 Contributor
Speedway Pass
User Power
Value/Post Ratio
125%
Nov 30, 2015
75
94
26
Hey Guys,

It's been a LONG time since I last posted on here. So I thought to share my story, and give some thanks back to this forum.

I was quite active on this forum when I was 15, 16 and 17 years old. I was also incredibly depressed, creatively dry (I use to be an artist when I was a child), I was in the 'closet', stuck in an Australian city I thought I'd never be able to escape from. I should emphasise on something, being gay, brought me a lot of challenges growing up in rural Australia, the most painful, would of been the isolation and loneliness. - typing this brings back some really grey coloured thoughts of the past, but it felt like I needed a miracle to steer me out of the dark hole, the dark place I felt I was going towards.

What I felt going through my teen years in Australia was a lot of repression, isolation and loneliness that seemed to keep me curled up in my bed quite frequently, falling deeper and deeper into a dark hole. I was a victim to the harshness of society. My beliefs in being an entrepreneur were frequently belittled by friends and family, and my desire to feel free and explore my sexuality felt compressed.

What drove me, was this dream to just get out of Australia, and run off to Europe on my own. Away from family, away from everyone I knew. But that dream seemed so unrealistic, but I decided I was going to do it, because this trip to Europe wasn't simply a way to escape and enjoy life, but to save my life, to explore life in a way I couldn't in Australia, it was my salvation, to move away to release and repair, there was no way I couldn't of done this until I did the following:

In 2015, I decided to sell everything I had and owned except for my bare essentials (laptop, phone) and managed to make 2-3K from locally selling it. I managed to sell everything I owned at a slightly inflated price since I put the product up for a long term 3-4 months, until the right person bought in, thats how I was able to get a bit more for my goods.


I then used this 2-3K, well, I used $500 of it being a believer to only ever spend 10-20% of your savings on your business investment, and I spent it on a tool back then called Instagress. I used Instagress to be able to test products I wanted to sell, which was extremely effective, it allowed me to test products that I would've normally had to spend $100s on FB to do. I remember I was driving 500 website traffic to one of my websites I started, and getting 1-2 sales a day from that, it was volatile, but it was a way to estimate if a product is worth taking to Facebook ads for further testing.

I tried 3-5 business', from trying to replicate this name on a potato business to a name on an onion business in Australia, to selling website design services, merely making much money, not enough to sustain a life from, but I was able to do this, using Instagress, I figured it gave me the same quality that FB Ads did when testing products for almost no cost.

I kept using this tool / product until my 5th or 6th business I tested, (mind you, each business I would whip up in 1 week max), I did this 5th or 6th business with a friend, we managed to make 2-3 sales a day, $150USD a day, $75 each, still not enough to live, and growing it beyond that was hard, and scaling on FB ads, worked, however, the particular product we were selling using Instagress for marketing was extremely saturated on FB Ads, making it a tad bit hard for us to scale our ads, we'd invest $200 a day, and some days we'd sell $400 worth, some days, $250 worth, eventually we hit a spot where we had 5 consecutive days of $100 worth of sales, causing us to get low in funds, so we made the silly decision of turning off FB Ads. We decided to blow the product up by just mass scaling our Instagress set up.

The excitement from this, opened my mind up intensely. One day, I decided to sit down and do some REAL deep searching into my past hobbies, and problems I've found in them. I came up with a list of them, and specifically one issue, that I knew would be a SOLID fix, and nobody seemed to have done it already, so I decided to do it on the side to make some spare cash. I set it up over that week, I made some Instagress campaigns for it, and after a couple of weeks, I saw a sale or two coming in every week, then 1 every 2 days, every 1 day, twice a day. I then decided to hire a VA to reply to DM's since we seemed to get so many, when my VA did this, our sales shot up to 3-4 a day. We decided to turn up Instagress, and we managed to get our sales to 6-8 a day, this was a point where we were making $300-400 a day, after 3 weeks of launching this.

I had this feeling inside me, that this was a gift from the universe, an answer to my hard work to repair and heal myself, something to focus on, but yet at the same time, build as I build myself into a man.

By week 5, I decided to launch FB Ads. We had an almost instant hit on Facebook Ads, 5 sales a day from Fb, so I came up with the rule to double my FB Ad spend every Monday. I did this, and every week, our sales did double. It lasted for about 8 weeks. Than, sales started remaining the same, despite budget change.


But at this point I managed to get to 25-40 sales a day. We are now talking 800-1600USD in sales a day.

I kept silent about it, for 6 weeks. When I started telling family and friends about what I do, instantly, doubt and jealously rose. Things people told me "Milk it while it asks" , "This is all well and great, but when it ends what are you going to study?" ..... Fast forward a year, I decided to take OFF in January 2017, I went and lived in Spain with someone who worked for me, together, we planned and built the brand to the next level, I then met a guy in Spain, and explored being open and free, we broke up, I was distraught, but I came out at that point, I flew home to my family to recover relationships and be open and out with them, I got a psychologist. I broke open, I healed, and I went back to Europe a month later.

Now? It's been 2 years since I started my business, and now I have a core business, and 3 upsell business' and 2 business' in development. We've done now over 3,000,000USD in sales. I say we, because I built a team in that time, and I brought them along my very personal emotional journey, I built a connection with everyone in my team, we went travelling together, they nursed my break up, I nursed them at times. They took me on as family as I took them on as friends and amazing employees.

It took a LOT of brain power, a LOT of personal, human decisions to steer and scale my business. It was exhausting at points, and it truly was not easy taking it to where it was now. But it was the hardships growing up that gave me the ability to see the reward and believe in the reward at the other end. The stubbornness to have everything the way I perfectly wanted it (talking about business choices here).

I have calls with team members that go for 3 hours long these days, the first hour we talk business, the next 2 we talk about life. - For some reason, without any intention, the employees I've done this with, have helped take the business to the next level, because they truly cared for what it is they were driving.

The journey has been amazing, and much of my team, funnily from a place in the world that couldn't be any more far from Australia (Venezuela). Who were in the face of poverty, now make western incomes, and live across the world, and are able to support several families back home. (Highly recommend you guys employ people from Venezuela, really high quality talent, and people who have such hard working spirits and a interest in becoming great friends)

There is SO much I could write about this experience in depth, I owe it a large blog post, however for now, I'd be happy to answer some questions for those who want some help / recommendations. I'm no expert, but I have lived through taking something from $0 to 3M+ which happened at the work of thousands of hours.