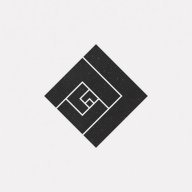 Bronze Contributor
Read Fastlane!
Speedway Pass
User Power
Value/Post Ratio
316%
Mar 6, 2016
61
193
Hey everyone,
I don't contribute much to the forums but I decided to post a progress thread. I don't know how useful this will be to anyone, and to be frank i was pretty reluctant to post due to this, but if at least one person finds this insightful then i guess it works out.
Some background on myself and what i have been working on. I'm a 23 year old male who lives in Canada. To date i've started or attempted to start 3 businesses. I work full time which helps fund all my ventures but my true
goal
is to have one of those ventures take over and let me leave my day job.
Anyways, here's a quick recap of my business history.
B1:
Beer business in a niche category, had a lot of interest and collected about 700 emails in a span of 3 weeks but due to strict regulations in my province, i have put this on the back burner for now. This is definitely a dream i want to pursue one day so i haven't let the idea fade completely.
B2:
Cleaning business, i had a couple customers and made some money off this venture but i truly did not enjoy it nor see myself in this industry so i closed up shop. I realized i enjoyed building the website, brand, and processes around the business more than i enjoyed the actual day to day business activities.
B3 (Current):
Amazon FBA. I know this source gets a bad rap because everyone and their grandma try to push some shitty product but i still think theirs opportunity to build something great on Amazon and beyond it. Currently placing all my focus on this.
What I've Done
I figured reading paragraphs is boring so hope the bullets make that easier.
Started researching my product in early August.
After about 2 weeks of speaking to suppliers, i decided to pursue my product. Order put in mid august.
Supplier was quick and within 2 weeks i had all my units manufactured and ready to get sent.
I wanted to make sure my first shipment was smooth so i hired a 3rd party inspection agency to inspect the items. To be honest, i was more concerned with making sure the factory was legit and that the product was actually there. They sent me a picture of the inspection dude standing in front of a factory with his thumbs up and a picture of the shipment. Good enough.
Im in Canada so i wanted the product to be shipped to me first before i export to the US. I know i pay more but for my product in the end but i want everything to go right the first time. Plus, i wanted to check the quality, add my logo, and add product inserts.
About a week later i get my product at the airport. I had to use a customs broker to clear the shipment and then me and my buddy went to go pick it up in my moms SUV (Thanks Mom!). My coupe just could not fit all of those boxes.
I proceeded to design a logo as well as the product insert that would go into each box. I also purchased a light box and did all my own photography and photo editing. Do this BEFORE your product comes and not AFTER.
The next couple of weeks were....fun. I decided it would be best that i look over each and every single unit, stick the logo, and insert the product guide. There were about 500 of them. 500 seemed like a joke at first but man did that take longer than i anticipated. I couldn't feel my thumbs in the end.
Finally have everything packed up and ready to ship to the states. Ended up using a company called Secureship who have partnerships with various carriers like UPS and FedEx which gives you a nice discount.
Today
My product launched officially 2 days ago. First day i sold 2 units and today i sold 7. Super pumped, nice to see all that hard work paying off. Im not out of the red yet and i dont have anywhere near the numbers some do on this forum, but damn does it feel good to see each sale go through.
I also want to thank
@JAJT
. I know i came out of the blue asking questions, but thanks for the insightful answers and huge help. I finally decided to post that progress thread after all
Anyways, i'm not the best writer and i know all this blabber is missing tons of other info so if you guys have any questions, feel free to ask. Ill answer what i can.
Last edited: