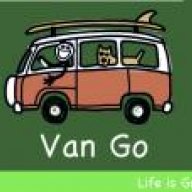 Gold Contributor
Read Fastlane!
Speedway Pass
Jul 25, 2007
6,474
1,365
60
We run a B&B, which has historically been an "S" business. The owner(s) work their butts off for sweat equity, and wind up selling after 7 years due to the appreciation that the property has undergone.
We have a different approach.
We want to turn this into a business where we don't have to be there all the time. After 4 years, we're already part way there-- we have a staff of 4 housekeepers and 4 innkeepers to take care of only 12 rooms (24 guests)! We are a very high service property (part of our turnaround plan for the Inn), so the high staff costs are part of the bargain. We've increased revenues by 80% since we took over, so this substantial increase more than covers the added staff expenses.
I actually spend very little time working at the B&B these days. All my time is spent developing new properties (well, OK, some of it is spent
here
, on these forums.
Sharon (my wife) works in the business office of the inn about 10-16 hours a week, handling paperwork. But our bookeeper and innkeepers do the lion's share of the day to day paperwork and financial stuff-- Sharon does the taxes, signs the checks, and does oversight of everything.
We want to take this to the next level, so we've been working on an Operations Manual for the past year. It just keeps getting longer and longer, since every time someone asks a question, I email them our procedure, and we add this to the manual.
We'll be organizing the manual soon, b/c now it's just a long looooong read.
My question:
Who out there has taken their business from S to B?
From something that is based on the # of hours *you* put in, to something handled by a well-trained staff?
How did you do it? What steps did you take?
What was the hardest part?
What would you do differently, knowing what you know now?
NomadJanet-- we know you've done this, so we're very interested in the path you took, who you worked with, and what you learned.
Thanks to all! :thankyousign:
-Russ H.