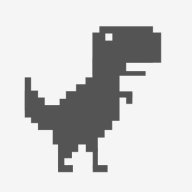 Gold Contributor
Read Fastlane!
Read Unscripted!
Summit Attendee
Speedway Pass
User Power
Value/Post Ratio
406%
Mar 26, 2017
309
1,254
Let me tell you guys a story.

There was a young entrepreneur having having lunch with a billionaire mentor of his.

The man was in his 80's and had made his fortune in the oil and gas industry.

He told the young entrepreneur when he was a young guy, he leased rights to drill on some land in Texas. No other drillers were around at the time, and he had raised capital from investors and started to drill on this new patch of land.

They drilled much deeper than they had originally anticipated, and almost went belly-up. But before the money ran out, they struck oil!

In the next few days, as they were getting the pumps setup, and before they could flow the well, another company came in with new leases, surrounding their well site. This company started rigging up to drill ten new wells in the same area.

The new guy came over to the original driller, and said they were going to put him out of business because they were going to dry up the well before he could even pump. The intruding company then proceeded to drill ten new wells.

The thing is, the mentor knew how deep the wells needed to be while the new guy did not. He only knew what was on the original survey plot.

So the company started drilling these ten wells, drilling them all simultaneously, thinking they would rake in ten times the money if they got it done quicker.

The new company drilled and drilled, but because it took much longer than anticipated, and since the well was much deeper than he originally thought, the new guy's resources quickly depleted while drilling too many wells at once.

The first guy (the mentor) already had money pumping out of the ground with his single well.

When the other company's drills started going bankrupt, he went and purchased them one at a time, and started drilling them one at a time until each hit oil creating new cash flow. He drilled the next one, he soon had three wells producing.

Suddenly he had three income streams that could fund additional production.

Over the next few months, the man drilled all the other wells, and each well produced a significant amount.

***

The mentor paused at this point in his story and ate his sandwich while the young entrepreneur pondered.

The old man then explained how he learned from the whole ordeal.

When you have one solid income, you realize how hard it was to get that one to work really well and produce a good income. It was much harder than it looked and only true entrepreneurs understand that. Other people think its easy and quick, and hence the reason so many fail, behind you. They do not understand how difficult the process really is.

All his income was from pouring money down a single well. Drilling deeper and deeper into his industry to gain the experience, knowledge and insight required to strike oil. He paid for his education in that one well.

Then only after getting that one business to produce enough income, could he take advantage of growth, and expansion. He did so because there is always someone else who has failed around you, trying to do the same thing, but in the wrong way.

He drilled a six inch hole a mile deep, instead of many holes six inches deep, and a mile wide.

This was the most pivotal lesson he learned.

The man needed to drill deep because at the end of all his hard work there was a pump that only needed a minor effort (by comparison) to produce a lot of money, whereas drilling was a large effort upfront with no money produced immediately.

He said the guy who did ten wells around him, saw others making easy money, without witnessing the process behind it, and thought he could duplicate it ten times over with no effort. What the man did not realize is how hard the process really was. The man failed, leaving him with his original investment sold for pennies on the dollar, because he didn't have a producing well to continue the venture.

The old man continued to tell the young entrepreneur: When you go into a business, first drill deep.

First work really hard to get it producing a real solid income stream. Only then should you expand into other businesses and new opportunities.

Remove the shiny objects around that come up from time to time so you can keep that from getting out of control. Stay focused. Once the income happens, you can then add other income streams.

Drilling two or more wells at the same time is a recipe for disaster most of the time. Hedging your bets on two or more incomes, is like betting on neither working.

Don't think 10x without one income.

Drill one great one.
Then expand.

When people say millionaires have 7 income streams, they all started with one and increased from there.

Drill Deeper. Not Wider.
Wide will happen soon thereafter.