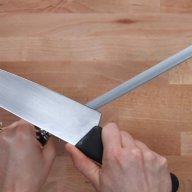 Silver Contributor
FASTLANE INSIDER
Read Rat-Race Escape!
Read Fastlane!
Read Unscripted!
Speedway Pass
I believe this is the right category to ask this question / discuss this topic.

I'm currently prototyping a product using Arduino and looking for recommendations on next steps.

I've researched some things online but I figure this is one question I would like to see if anyone here had some insight.

Skip this if you know what Arduino is:

If you aren't familiar with Arduino, it's essentially a barebones electronics board made to interface with other modular components such as motors, bluetooth modules, and clocks on the most basic electric level. It is essentially an easy way to do fast prototyping for people who don't know anything about electronics / hardware but would like to build a proof of concept for their ideas.

Continued:
I plan on using Arduino components for my first few beta testers as I continue to iterate and improve the product so that it provides as much value as possible. At scale this will start to cause problems with pricing and quality.

At a certain point, I'll need to go to a manufacturer and convert the designs into "production" level.

Does anyone here have experience / recommendations on good manufacturers for electronics?