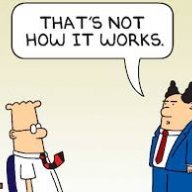 Silver Contributor
Read Fastlane!
Read Unscripted!
Speedway Pass
I was wondering how do you manage key relationships in your life? (i.e friends, girlfriends/boyfriends, family)

I tend to be more to the "giver" in a relationship however that puts me on a needy side of things and I absolutely hate that. Lately I decided not to give attention to relationships that are not reciprocal but I am afraid this will lead me to a lonely place sooner or later.

Have read books like "how to win friends and influence people", "give and take" and "never eat alone" and the big problem is these books put you in the good listener/add value kind of person, but does not deal directly on how to decide when to drop out a relationship,explain your needs, etc.