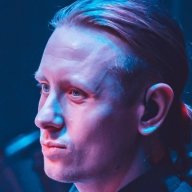 Contributor
Read Fastlane!
Hello Fastlaners
I'm Dan, 35, living in Bristol, UK. I'm starting this log to document my journey as I finally take care of what, historically, has been my lowest priority in life: money.
I'm posting to clarify thoughts, add a little accountability, and connect with other folks here.
THE PIECES
1. I have an existing sole trader business as a drum kit teacher, which takes care of living expenses + saving a little here & there.
2. I teach mindfulness in a secular Buddhist lineage, but I'm looking to step away from this for now as it's effectively impossible to monetise. (I can, however, include it as a freebie in any service I offer.)
3. I took a 4-year course in Alexander Technique, which included a tonne of educational theory & personal development.
4. I'm married to a great woman, who's trained in neuropsychology and currently works in a mental health unit at our local hospital.
5. I started to educate myself on the final piece of the life puzzle—money—around a year ago, first with Russell Brunson and more recently with Naval, MJ, Alex Hormozi & a few others.
THE CURRENT PLAN
The best bet I've found as yet for a Fastlane business is to target a perennial pain point for parents of young musicians, which is getting them to practice. Every music tutor struggles with this and, while I could go B2B instead and target the tutors, very few of them are well-off financially.
I imagine this taking the form of a one-to-many online course, but I don't want to jump the gun. I've been talking to parents I know who have the problem, and I'd say enthusiasm is trending toward good. Of course, the test is whether or not any of them would put down cash.
I understand the problem well, but I've yet to figure out how to have the kind of conversation with parents in which they'll tell me what solution to build for them. This seems to be the next step.
Tudor Dumitrescu was kind enough to offer advice on his Facebook group, which was that all I should be doing right now is figuring out product/market fit—i.e. speaking with parents. Thanks again for the direction, Tudor!
As I write now, however, I feel a bit of a chicken/egg thing going on: I need the market to tell me what product/service to make so that I can see if it fits with them?! Or perhaps I just go with my best idea right now—an online course—and pivot as/when required.
QUESTIONS:
- Do I take one parent to the solution for free to confirm that I can do it?
- Otherwise, how do I sell something to them if I don't know what it is yet? (Ask them to pay me on delivery of result? Or try to take a fee with a money-back guarantee?)
I have more parents I already know who I can speak with. Maybe one of them will be desperate enough for the solution. I'm developing how to have the kind of conversation I want as I go. Currently, that looks like this—
- what does problem look like for you?
- what does dream solution look like?
- I'm gonna spend some time with my team figuring out how to get you from a to b and then I'll come back to you
THE ALTERNATIVES
1. I can apply TONNES of what I've been learning to my local business to increase my income, though I have doubts about degree of opportunity within the traditional private music tuition niche.
2. I've built around a dozen websites for my own business and, though I know no code, I've a beginning grasp of design. I think i could learn Webflow pretty quickly. So, I could just pivot hard and try to serve the coach/consultant niche as a web designer to get income up and then think again.
I'm pretty brain-dead after 40 days without a break, so just gonna leave this here and get back at it tomorrow.