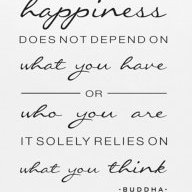 Be in the Moment
FASTLANE INSIDER
Speedway Pass
User Power
Value/Post Ratio
68%
Jul 24, 2007
2,871
1,942
I recently sold a service oriented business. These are some of the lessons I learned about both owning and selling this type of business.

LESSON #1 If you turn an S business into a B business, put some sort of accountability system in place to monitor employees.

I had been doing all the work myself for a few years when I decided to hire an employee and free up my own time for other things. Great idea, but not practical. I was niave.

I hired employee that was also a friend. She worked out WONDERFULLY for about a year. She was awesome. Motivated, friendly to customers, organized. Her circumstances changed and I had to hire someone new. Hired another friend. (part of the problem... hiring friends! lol)

She was great.... for a bit. Then things started to slide. She wanted raises, though she was working less. She stopped answering the phone consistantly. She started to feel entitled. Spending $ without getting authorization first.

I was totally hands off. It had been working that way for me for a long time, but suddenly my profitability went way down. I stepped back in to figure out what was going on. Lesson learned... never go as hands off as I did with an employee... even if you think they are trustworthy. There needs to be a checks and balances system in place first.

She ended up leaving - and I was stuck with a business that I did not enjoy and had not worked "hands on" for several years.

Decided to sell.

Called a competitor. He decided to buy immediately. It was a blessing for a few reasons. First and foremost it freed up my time.

But, the hidden benefit is that I got a little peak into how he did things in our industry - and boy were they different.

Why?

LESSON 2: Never stop focusing on sales!!

I got so bogged down in customer service that I lost sight of the money machine... sales.

All my secretary wages were going toward customer service - activities that were costing me money in the form of wages but were bringing in NOTHING!!! We went the extra mile for our clients, believing that that made us the best company. That may be so - and I do believe that my company did offer the very best customer service... but what did that get me? Certainly not more profit!!

I lost focus on what was important. Sales, Sales, Sales.

LESSON 3: Know what you've got!!! While business had declined, and I had personally outgrown my taste for it, my business was valuable. I didn't understand how much. I actually ended up getting 3 times more then I thought I would.... but looking back, I believe I could have gotten more.

But, I'm not complaining.... overall, it's been an amazing - and educational experience.