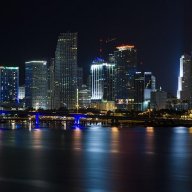 User Power
Value/Post Ratio
131%
Dec 16, 2016
13
17
Hey Everyone,
I hope you've all had a great start to 2018 and are killing your
goals
as we move forward in this new year.
I was wondering where you think certain legalities fall in the execution process. The two ones I'm most concerned with initially are incorporation and a trademark for my brand name/logo. I have proven demand for my product through sales to friends and family (many repeat buys, constant orders, etc.) and am ready to move ahead with the manufacturing and marketing. Given that I'm on a limited budget (money
and
time), I figured it would make more sense to get started with production and accumulate some sales before registering things formally. In the meantime, I could have my manufacturer and those helping me with the creative aspects of the marketing plan sign NDA's.
Curious to see what everyone thinks!