Bronze Contributor
FASTLANE INSIDER
Read Millionaire Fastlane
Summit Attendee
Speedway Pass
Apr 20, 2014
150
268
176
30
After considerable product development, I'm excited to launch say we'll be launching soon (March 5th). We've developed a premium dress sock that's designed to be worn all day, from the office to the gym. They're designed to make life
that much easier
for the active professional.
You can check out our video and page preview here:
Introducing the Pro-Formance Sock by ALMI
I've been sharing product development etc. on an insiders thread, but figured I'd put the kickstarter launch info out here.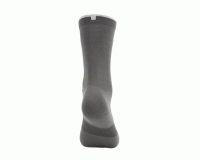 Excited to get it there and start testing to see what works. We are working with an agency to help with prelaunch and facebook ads for the campaign. Have a press strategy setup and are looking at some other strategies and partners. I'll share here what ends up working out...or no working out.
Any questions, feedback or suggestions, let me know.
-Jonas
Don't like ads? Remove them while supporting the forum. Subscribe.
Last edited: