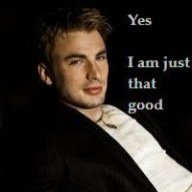 Gold Contributor
Speedway Pass
User Power
Value/Post Ratio
170%
Jul 28, 2013
1,278
2,177
I remember why I started looking into business, I was traveling around living an independent lifestyle and I knew it would come to an end if I didn't have business ability to keep me afloat. To me back then the only way to succeed was to become a billionaire overnight, and I figured I'd work at it until that overnight success came. But over the years the PROBLEM ITSELF HAS CHANGED, I no longer actually even need to improve to have a totally comfortable life and to utilise all my time to my own whims.

I'm here in my house, knowing I only need to work a few hours here and there, like tiny bread crumbs, and I'm fine. And that revelation feels so different than I thought it would. In the past I thought I'd one day be an overnight success, but instead it is like my boat drifted into port, and I calmly step off and walk around without need for fear or stress. And THAT is the most SHOCKING thing to me. That I don't even need to try anymore. That problem is just... gone. That stupid infuriating, and totally unfair thing, is just not there.

I'll watch something on the news about how everyone's got it hard and I'll be like "oh I totally get that", but I'll look down at myself and go "well aren't you a strange one". And I wonder if half of it isn't all in our heads. Like some people are closer to where I am at than they even know, but the insecurity and fear still holds them so tightly they won't ever see it. They will try to be bigger louder, play meaner, but just one little course correction and they don't have to play that game anymore. They can side step it, get out, use their time as they see fit, answer to nobody, say "f*ck you" to anybody asking for things from them. Yet they still fight.

So I sit here thinking, "yeah ok, I'm not going to stop business BUT IT HAS TOTALLY CHANGED"
And I'm having to reassess what it's purpose even is. Cuz I certainly don't need anyone's approval or pats on the back, or ego, or money to hold over people. And I guess, my outlook is like Elon musk, just a much smaller version of it "what are you going to do for the world". And it isn't just words, like "oh, but my business is good for the world so I deserve money" it is just literally what the words say.

But here is the thing, I didn't get into business to change the world, I did it to remain a playboy kinda. And now NOTHING IS THE SAME ANYMORE. I've changed, the problems have changed, the pressure has changed. And I'm left on the other side of a raging river on a calm shoreline, thinking WHAT THE HECK WAS THAT.

Like what the heck just happened?

I just stepped from totally unfair bs land, into normal. And I see most people motivated by BS land, when the fight is already done, they've already won, but they just can't see it in their own mind. And it got me thinking, maybe this is part of evolution, that we are paranoid because it keeps us forming societies and societal functions, not actually cuz we are so close to ruin.

You know what though... I'm so darn happy. Deep deep down inside. And I'm so darn grateful to be free of so much of it. Part of the answer for many is half mental, for others, getting enough momentum to get them over the line... But I think when all is said and done, in order to be a functioning society we cannot solve that until we are willing to be responsible to our fellow people and to our societies. And only by being thusly responsible do we earn our release from the carnival of hatred and BS.

Maybe I'm wrong, but I feel like there is more to this than just money to survive and being a cog in the machine. Cuz if I can step outside this non-sense and walk on a calm shore, I'm certain the problems are not as concrete as I thought. And now I have to rethink EVERYTHING.

All those drivers I had, all the thoughts I held, they just don't EXIST anymore.
Everything has changed. And now my view on business and why I'm here has to change too.