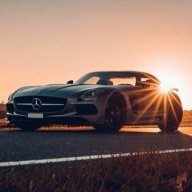 New Contributor
Read Fastlane!
Read Unscripted!
Hey everyone,
I'm 28 years old, I'm from Belgium and at this moment I'm still living the scripted life, but what is sure, is that I'm not planning to keep on following that road.
This is my story:
It's almost 7 years now that I'm working as a Service Advisor at a Mercedes-Benz dealership and when I started in 2012 it felt like a dream come true.
As a huge car guy, I was blinded by the nice cars, the top brand and the enormous showroom so I was motivated to start my career.
After 4 years of doing my job I still loved it! I gained a lot of experience and started to think more about the future. What can I do? What can I evolve to? Where do I see myself in 10 years?
And just when I figured out what I wanted to do next, BOOM.. out of nowhere my closest colleague (doing the same job as me) gets promoted… And yes you guessed it, het got exactly the job that I was planning to aim for.
Did I think he earned it? Yes.. he had 5 years more experience than me, but that was not my problem. My problem was that nobody else was given the chance to apply for the job and especially that my shot at the job was blown. Nobody even knew the job was becoming available. I thought: "Damn.. now what? Whatever, so be it.. my time will come!"
Over the next months and year I grew a lot as a person and in my job, but more and more got expected. "You need to sell more this, you need to sell more that, you need to do this extra, you need to do that extra, you need to find a way to combine this with your work, we want you to make the invoices faster, .."
And what did I get extra? That's right.. nothing! But that didn't keep me from doing it. Of course not, why would It? My boss is expecting me to do these things and because of this he will notice that I'm motivated and that I'm a good employee. At that time I already spoke with my boss, telling that I have ambition to do something else, something with more responsibility (Aftersales manager). I pointed out problems, things we could change and other ideas that I had worked out.
The answer: "Ok, it's good to know and I will take this into account, but of course the job is not available now".
Today, more than 2 years since I spoke about it with my boss for the first time, I'm still at the exact same spot, although I took action and changed several things in our work process for the better but since a bit more than 6 months I'm constantly thinking "why am I doing this and for who?" It's like they (boss & managers) don't care and just take everything I do for granted. Even changes I made that helped the company grow and improve the satisfaction of the customers never got mentioned. Not even once.
Ok it's paying well, I have no problem paying my bills, I can easily do nice things, but I'm not just having a 9 to 5 job, it's a 7.30 to 6 job! My job concludes taking a lot of BS from customers/colleagues and fix it, getting yelled at, 'clean up' where others don't care, open the dealership and close it, all as if it would be for myself.. except it isn't and all I get is just a crumb of the cake.
Last month I started to look around on the internet, doing some research, while thinking "there's got to be more than this" and "This can't be what I will be doing for the next 40 years" when suddenly I found "The
Millionaire Fastlane
" by MJ Demarco. I checked some reviews and immediately noticed this book was not like any other book. I bought it, I read it and it was exactly the wake up call I needed. At this moment I'm also reading
Unscripted
while I'm planning out what to do next.
Besides my daily job I'm also a small entrepreneur. I'm selling a special kind of aperitif to shops & restaurants. I always saw it as a nice extra income, but I was not really thinking big. I believed my future and best chance to make it in life were laying in my daily job as an employee. What was I thinking? Why not thinking about expanding my business?
So this is exactly what I'm starting to work out now.
I'm looking for ways to get the product more attractive, changing the website, looking for ways to promote it, doing some research to see if I can sell online and what it means to ship it (glass bottles),..
Now I know that my small business might not be Fastlane, but I think it could have potential of becoming one. People really like my product and once I have a customer, they always buy again.
My only and biggest problem: The product is not originally mine and I'm depended on my supplier who is producing it and who also sells it himself, but luckily with a different name.
An idea I had was to find a way to make it myself, but at this point, there is no way I can do that, since this would ask a lot of investing (space, machines, ingredients, permission) and I don't have the recipe.
While working this out, I also changed my view from consumer to producer to find other problems and needs in this world. I promised myself I will find my way to the Fastlane! I have changed my mindset and now it's time to take action, time to execute!
Tips & ideas are sure welcome, I can't wait to read your opinions and thank you to take time to read my introduction.
Last edited: