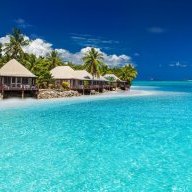 Bronze Contributor
Read Fastlane!
Read Unscripted!
Speedway Pass
Hey guys, I just started working for a company 3 months ago selling websites and web marketing.

It's 100% comission based and so far I've happen to just make enough money to survive by the end of every month.

I call on average 75 people a day (cold call) to try to set an appointment and ask them a few questions in order to send them a free PDF of a (custom) strategy for their website. It includes how to optimize their website to turn more visitors into customers and how to drive traffic to their web page as well (more eyeballs to their offer).

I've only gotten 2 deals since I started.. And most of the time when I call I either get no answer, people telling me they "get this all the time", people that say they're glad I called but don't need it or people that I get a meeting and don't even show up or answer the phone.

Is their something I'm doing wrong here? Is cold calling still alive or am I just a bad salesperson?

I used to set on average 2 meetings a day and now I barely get 1.