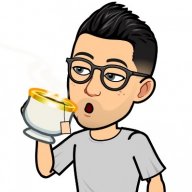 The Tea Guy
FASTLANE INSIDER
Read Fastlane!
Summit Attendee
Speedway Pass
User Power
Value/Post Ratio
347%
Aug 25, 2014
451
1,567
32
I've been pondering this question for a while now, and recently had a conversation with a group of friends.
Is Marriage Part of the Script?

​
Most of the people in my group are millennials, with a mix of entrepreneurs as well as slow laners. We had a very interesting conversation on our views about being married and the whole marriage system.
All of us have grown up in a society where ever since we were born, marriage is a goal. The origins and history of marriage make sense and worked in a different time period, but in modern society, I do not a concrete purpose for marriage unless it is for religious or tax purposes.
I've always been of the opinion that I do not need a piece of paper to dictate how committed I am to a person. People argue that it "makes it harder to separate, therefore you are more prone to work things out." Yet, we live in a society whose divorce rates are higher than any other period in time.
With that said, I'm very curious as to how the people in the fastlane view marriage being part of the script of society?

*Disclaimer: I am not out to attack people's beliefs, religion, or personal situations with this post - I'm hoping to build perspective outside of my own world views

Edit:
There is this thread:
NOTABLE! - Preserving Wealth, My #1 Tip. Don't Get Married! (Or Maybe You Should?)

Mods - if this is a redundant question/thread, I apologize and you please close.
Last edited: