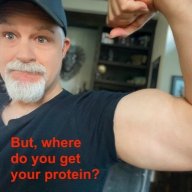 I followed the science; all I found was money.
Staff member
FASTLANE INSIDER
EPIC CONTRIBUTOR
Read Rat-Race Escape!
Read Fastlane!
Read Unscripted!
Summit Attendee
Speedway Pass
Jul 23, 2007
35,599
141,947
Been monitoring the SEC website for some "news" in light of an investment talked about around here that might be falling apart.
Found these little gems... some investment scams exposed just in this month alone.
The SEC's complaint alleges that from at least July 2016, Espinal and Cash Flow Partners deceived investors into believing that they were investing in a pooled fund that would purchase and renovate houses, and then flip the houses for profit. Espinal and Cash Flow Partners allegedly guaranteed investors rates of return between 1.25% and 4% per month. The complaint alleges that, in reality, Cash Flow Partners' purported real estate "fund" owned only two residential properties, neither of which were ever sold. Instead, Espinal allegedly used money from new investors to pay monthly "returns" to other investors, to bankroll his personal living expenses, and to sustain his separate fraudulent bank loan scheme.

"As alleged in our complaint, Espinal exploited his shared ethnic background to entice members of the Hispanic community to invest more than $5 million with Cash Flow Partners," said Marc P. Berger, Director of the SEC's New York Regional Office. "Protecting retail investors is a Commission priority, and we encourage investors to use the resources available on the Commission's website to help identify risks and red flags, such as promises of guaranteed returns.
The SEC's complaint alleges that Springer and SFA received millions of dollars in undisclosed compensation and other benefits for recommending certain investment products while claiming that they did not have any conflicts of interest. According to the complaint, many clients learned of Springer through his radio show, "Smart Money with Keith Springer," and Springer misled prospective clients into believing he was selected to host the show because of his industry expertise. In reality, SFA paid to broadcast the show. The SEC's complaint further alleges that Springer went to great lengths to hide

prior charges by the SEC

and his disciplinary history with the New York Stock Exchange, hiring internet search suppression consultants and instructing employees not to provide the information to prospective clients.
For more...
The best way to know something is a scam before it happens is to know the numbers. When they don't work, the investment won't either. Many times these scams succeed because folks like to ignore the numbers and just assume they work. Finance can be complicated like that and these people prey on that fact.