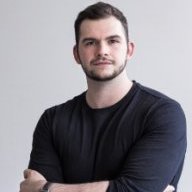 New Contributor
Read Fastlane!
Hello everyone!
My name is Sean, and I am currently putting together an organizational development consulting firm that's aimed specifically towards start-up founders who need organizational help & VC / Angel Investors looking to protect their investments! I have a MS in I/O Psych and am highly passionate about org design.
I also currently run a start-up real estate firm outside of NYC!
I want to continue my trend of constant learning, and be inspired by the content provided here! I would also love to get advice towards how I can make the most effective business possible, all while being innovative and forward thinking!
I hope to get to know people here, and earn my place as a success story