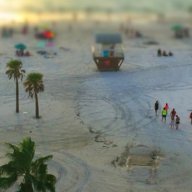 Contributor
Read Fastlane!
Read Unscripted!
User Power
Value/Post Ratio
219%
Nov 1, 2019
16
35
Hi There from Florida !
I've read The
Millionaire Fastlane
and
Unscripted
once a couple of years ago, and just recently after I joined the forum. I am a 47 year, married with a 6 year old child. I have always wanted to move to the fast lane but always endup somewhere between the slow lane and sidewalk. I've been reading to understand what the forum is about, and how investing my time here will yield something good for me, and be worth your time as well. Here's a bit about myself, and why I feel like I've had too many "F*ck it Moments". My head is so full of ideas, it feels like it will explode. However, I've failed at executing. Here are a few of the things I've tried:
Multi Level Marketing (MLM) fiascos while in College.
My own business "calculating" buildings (I am originally a Civil-Structural Engineer); didn't provide good enough revenue.
Working at a startup consulting company for Petrochemical Project Management after an MBA in Texas. The company got hit by 9/11 and didn't really recuperate. I still own a little chuck of the company, but it is held by the original founders and barely provides for them (backpacking).
Decided to do a PhD in Engineering (Chemical/Biomedical) and picked professors that had their own company. The profs. business was already crowded and was basically a shell company for them to pay themselves. I dabbled around in starting a new company with a couple of PhD students, but the environment was not the right one... everybody got lives and jobs, and that's where it ended.
While in the PhD I started selling domain names; at some point I held about 1,500 domains to my name. I probably sold $50K of domain names and spent $50K in buying and keeping them. At the end, I was left with $0, and a "nice" portfolio of the best 200 domain names that don't cost me much to keep.
While in my PhD I also tried a couple of internet ideas, and executed them, but dropped them, once because my first partner tried to take advantage, and the second time because I had chosen a poor web technology and ended up limited by the hosting (my excuse anyways).
After the PhD I got sucked into a Postdoc, had a few F*ck it Moments (FIM) there, and ended up taking up a career in Pharmaceutical Process Development after 3 years.
I now work as a Scientist/Engineer for Pharmaceutical Manufacturing Contractor and although the work is really interesting, I've been punched with some pretty bad demeaning events that have been FIM's for me, I've sucked them in and kept on working. The pay is good, but the job is unforgiving and exploiting. Although the pay is good, moving back and forth looking for better "opportunities" has hit me economically. I've provided a lot of value to the company, but as Nassim Taleb would say in "Black Swan", anybody in my position in this company is a Turkey waiting for his/her Thanksgiving.
I've tried submitting ideas through "Edison Nation", and have kept my mind sharp in product ideas and the market. However, although the maket is pretty cool, the passive nature of it means that the likelyhood of success is much less than if you build them yourself or even try to license them yourself.
I am at the moment exploring a couple of ideas in my current knowledge domain.
I know that may in this forum come and go and many of the people passing by make some sort of declaration not to follow it. But here is mine:
I am changing my process, and will prevail in succeeding as an entrepreneur
. This email is not to complain about my failed attempts and my FIM's, but as a reminder that will hunt me through my inbox and memory every time I get a reply from you.