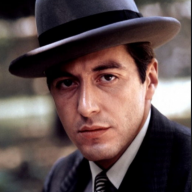 New Contributor
Read Fastlane!
Read Unscripted!
Hi! I've been here for a while but I haven't posted much. Yesterday I was reading
this thread
and thought of leaving a review on the website, along with some tips and advices on how to improve it. I then thought that it may be helpful for other people, so here I'm starting this thread. If it's not the right subforum, I guess MJ or someone else can move it.
Who am I to review your website? I'm not an expert but I have 6+ years of experience working as a full-time web developer in a few different companies. Mainly front-end, and I also really like UI/UX design.
So, what do I need from you? Leave your website link and explain in a few sentences what's your business and what you're trying to accomplish with your website.
If you don't have a website or have more general questions, you can leave them as well, I'll try to reply if I know about the topic you're asking. If not, I'm sure someone else will be able to help.
Thanks for the space and I hope this helps someone