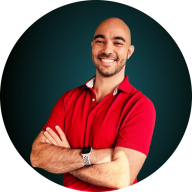 Bronze Contributor
Speedway Pass
Hello everyone!

So I have a few opposing ideas and I'd love your help in understanding what's the correct approach.

I'm using my current computer science tutoring business (a time for money trade) to learn important business principles before I jump into my next online course business. The principle I'm trying to figure out right now is how to improve your product or service in general and how can you improve your business, specifically, when there aren't enough clients that will give you enough feedback to improve (when you're starting out).

So, on the one hand, there's Elon Musk's idea that all investment should go towards a better product or service and none towards marketing or advertising, because if you build an awesome product or service people will recommend it and word of mouth is the best type of marketing. I fully agree with this. However, this assumes one knows how to improve his product or service before there are enough clients that they provide you with enough feedback that you can use to actually improve your business. It follows from this assumption that if an initial critical mass of clients isn't reached, there isn't enough feedback to improve the product or service and the business doesn't grow exponentially.

On the other hand there are easy to use and, apparently effective, marketing tools like Google AdWords. It seems to me that, a well applied 100€/month on AdWords might yield that critical mass of clients that would provide enough feedback to actually improve the business enough to turn clients into raving fans.

How does one improve his product or service without client feedback, i.e. what principle do companies use to make products and services better than clients even thought possible?
Last edited: