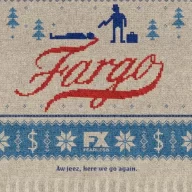 Gold Contributor
Speedway Pass
Yes, thanks, I still feel I'm behind sometimes though.

I think I really want $1M, 1. because of the freedom of time, and resources it will bring, and 2. because it will be really fun IMO to get there and work really hard for something and it will be a very exciting & challenging journey.

I think I know why I am pretty badly mentally ill as well - my "parents" kinda f*cked me over. But yeah, I've also been trying journaling and "getting curious about yourself" as you say and I'd definitely recommend it, even if it's a just a few words about how you're feeling every few days.
Dude, no matter what has happened to you, NEVER ever go for the victim mentality. I don't personally care if you complain so I'm saying this 100% for your own good.
Nothing good will come out from externalizing your problems i.e blaming your shitty parents, the school kids that bullied you, or whatever. So don't.
Anyway, in regards to your ideal life, are you sure you need 1M to live it out? Because I'm not even doing 6 figures per year and yet I'm doing everything you mentioned in your checklist:
I've got a lot of free time to do whatever I feel like. 95% + of my daily time, in fact
I travel with my girl basically wherever and whenever we choose
I generally feel quite fulfilled as my work is adding a lot of value to my clients (7-8 figures in contributions for a few of them)
I work out every day and frequently go karting and sim-racing - unfortunately, this is something a lot of people cannot afford even if it's not that expensive. But with my decent earnings, I can
So my advice? Don't chase an arbitrary number in your bank account. Focus on adding value and automating most of your work (and a SaaS would definitely allow you to do so).
Oh, and enjoy yourself. Because as it stands, you sound an awful lot like someone who thinks that money will magically bring them the life they desire.. or severely overestimating the money they'll require to do the things they want to do.
Where do you want to travel? Check out the plane tickets and cost for accommodation, food, and entertainment. Think of the sport(s) you want to partake in.
How much $ would you need to do that regularly i.e travelling and playing sports? Is it really $84 000 per month?
Last edited: