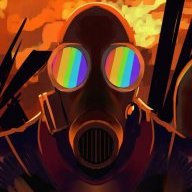 New Contributor
Read Fastlane!
So, as I stated earlier I study medical school in Greece.
There is a course, neuroanatomy, which is pretty tough. Each year students struggle with it and spent days studying. So I was thinking, why not help them learn it while sitting in front of their PCs, answering some questions and using some 3D images? What if you could just sit in front of a screen, for 1/3 - 1/4 or even 1/5 of the time it took you to study and be ready to go and sit for exams? And only pay like 10$ for a 6-month subscription to the software?
At first I thought it's a really nice plan!

Well, my only problem however is... Scale..
There are probably 400 students each year taking the course in my town.. Around 1800 in whole Greece.
But then I thought I could some day add 1-2 more courses, or even better, translate it in English and be able to sell it to every potential English-speaking medical student all over the globe. I'm not sure how or whether you can reach to an audience you don't currently communicate with, but I think it may be worth a shot. (In US there are aprrox. 20.000 graduates each year, and aprrox. 100.000 in EU)

What are your opinions? Making some money right now is better than doing nothing/earning nothing at all.