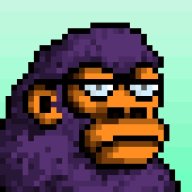 Digital Marketer
Read Fastlane!
Read Unscripted!
Summit Attendee
Speedway Pass
User Power
Value/Post Ratio
146%
Mar 11, 2011
345
502
I was pleasantly surprised by the positive response I had towards the notes I shared for Principles
over here
and figured I'll figured I've also put up my notes for other books I've benefited greatly from as well since they're just sitting there in my Evernote.
For what it's worth, I guess I'll also share how I consume books and other information products.
I love reading, and I honestly suspect that I read too much sometimes.
Ever since I adopted a more streamlined approach, I feel less guilty about reading nowadays.
I'm putting up a quick post, if there's interest and it's helpful perhaps I will organize the points and elaborate on them further.
-
do not be afraid to abandon books.
Never feel obliged to finish books you don't enjoy or find that you don't benefit from. At the same time, don't be afraid to come back to books you skipped previously.
-
remember that magical feeling you get when you read certain books and don't feel like putting them down?
That should happen with all books. If reading feels like a dread, you probably don't need the info at that point in time, or ever.
- when reading physical books, take notes with evernote.
I have a folder in evernote named "course notes" in which I take notes for good books and information products I consume.
- I recently switched to Android and discovered this great reading app called Pocketbooks
which I suspect may result in me drastically reducing the number of physical books I purchase. I go through books with the stylus on my Note 8 nowadays, highlighting important parts as I go through them and at the end of it, I can simply do an export of all notes I've highlighted.
I would also love to hear how you guys consume info products, since there are so many pro's here; every little edge counts in business!
Shall also add on to this list as time goes by.
As promised, here's a compilation of notes for some of my favorite books.
Principles by Ray Dalio
The 10X Rule by Grant Cardone
How to be an Imperfectionist by Stephen Guise
Hustle by Neil Patel, Patrick Vlaskovits, Jonas Koffler
Tools of Titans by Tim Ferriss
Secrets of Great Achievers by Darren Hardy
Deep Work by Cal Newport
The Millionaire Fastlane by MJ DeMarco