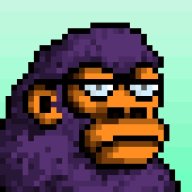 Digital Marketer
FASTLANE INSIDER
Read Fastlane!
Read Unscripted!
Summit Attendee
Speedway Pass
Richard Branson, Donald Trump and Tony Hawk are super successful but spend less hours and effort on their work than most of us.
Difference between Overachiever and SUPER achiever.
Radical focus - it's not what they DO, but what they NOT DO. Saying NO is the master skill
What is Steve Jobs most of proud of? He's more proud of what he DOESN'T do than what he chooses to do.
What crappy stuff do you need to stop doing, to FOCUS on the good stuff?
Success has less to do with what we can get ourselves to do and more to do with keeping ourselves from doing what we shouldn't. - Kenneth Cole
There is nothing so useless as doing efficiently, that which shouldn't be done at all. - Peter Drucker
Look at calendar last week; what should I have said no to?
Look at calendar next week; what should I say no to?
Look at idea list, project list, commitment list, what should I say no to?
Stop doing things that don't matter
So what do you do? It's not doing MANY things, it's doing FEWER things, well. The law of the vital few. Find and then leverage the vital few. Be world class at the vital few, not mediocre at many many things.
Why most super achievers suck at golf and many things else
What are you willing to give up to become world class at what you ultimately want?
Local realtor and Donald Trump both do real estate. Tackle the same problem. Just on a different scale. Bigger problem, bigger results. Size of your life is determined by the size of the problems you solve.
Same time, energy, problem. Different results. Local bookshop vs Amazon. Local coffee shop vs Starbucks. Electric car hobbyist vs Tesla.
Understand your vital signs of strategic productivity.
Vital Few Functions; everything you do comes down to a few basic fundamentals. "Gentlemen, this is a football." Dr Oz does 200 open heart surgeries, has a successful TV show, has multiple best-selling books. Go, deliver the few vital functions, and then leave. If you measure the time you are spending doing vital few functions, you will get a shock. Track the amount of time you are doing vital few, and then strive to increase that. Get clear about your value, get your income goal, divide by 2,000. I.e. my income goal is $2 million/year therefore my hourly rate is $1,000/hour. You HAVE a boss, just a very crappy one. Boss yourself more! Will I pay somebody $2,000,000 a year to do what I am doing? Delegate everything anyone else can do at a lower rate. Free up every minute possible for you to do your vital functions. When you just started a new business, you probably have to do it all. Then, your job is to become a quitter. Weed yourself out of your jobs entirely. Your last job is to find great talent and cultivate a great culture. Move from labor to leadership. Things still need to get done, but not by you. What's better than a few? ONE. One activity > highest impact. Joel's biggest impact is the 22 minutes he spends on Sunday delivering a great sermon. Therefore he spends a ton of time throughout the week preparing for this. Do fewer things more often and get better at them.
Goal:
Fewer things
More often
Get better at them
Vital Few Priorities:
A barstool stops a lion in its tracks because the 4 legs make it stunned and paralysed because it doesn't know which one to attack. Richard Branson has 3 Strategic Priorities at any one point in time; if something does not achieve those priorities, do not do them. How strong are you at saying no to these new things.
If you have more than 3 priorities, you don't have any - Jim Collins
Buffet Method:
Write down all priorities
Narrow down to Top 3
Throw rest of list away
Steve Jobs spends 3 hours everyday on the most important thing in the company. We are addicted to distraction. It provides us a form of relief. Everytime we get an email, we feel happy that "somebody wants me". Satisfies our thirst for novelty. We want to be wanted. We are over-stimulated, overwhelmed, unproductive and unfulfilled. We are distracted every 3 minutes. It takes 11 minutes to regain concentration. It means we are almost never concentrating. It's not the amount of time you stay in bed, but the amount of time you spend in REM. Not the amount of time you spend in office, but the amount of time you spend in focus. If you go in to office with nothing in calendar, you will get nothing done. Move from reacting to creating. There is no such thing as multi-tasking. All you do is switch. Switching makes you dumber than being stoned. When a muscle goes unused, it undergoes atrophy. Some people have LOST the ability to concentrate.
Don't mistake movement for achievement, activity for productivity, and rushing for results.
Strategies for high performance, triple your productivity and results.
Average CEO spends average of genuine 90 minutes on work.
Control your attention, control your life.
Intense stress, rest and recover.
Sprint and recover.
90 minute jam sessions. Turn off cell phone, turn off computer, anything that can distract you. Have a countdown clock. Persevere, push through, and you will be amazed at the amount of work you get done. Athletes are already obsessed. Train to rest instead of push. Resting is just as important. Game changing mindset shift: get paid to rest. Make success a routine. Encode success in your practice. The secret to success is found in your daily routine. 2 parts of your day you have full control over: when you just get out of bed and just before bed. this is when you want to embed your most important routines, bookend your days.
5/5.30am: contemplate your day
Read for 30 minutes, set your timer.
Look at your goals, vital functions, vital metrics, what's number one. Go through one 90 minutes jam session, all done before 8am in the morning, before people even wake up. Evening, plan for the following day. Prepare your clothes and meal for the following day, so the following day you get up and just go. Read for 30 minutes before bed. So you read at least 1 hour per day. Find something positive for the mind to focus on for the 8 hours it's going to spend.
Vital Few Metrics
BIG 3
Key behaviours
Track it!
Vital Few Improvements
What are things you can improve on so you can improve the most
We need to learn less and study more
#1 Goal
#1 Skill
1 new skill a quarter, get 5 books/5 CD's
Treat personal development and growth like a race
Every dollar you invest in yourself, equals $30 return for yourself, 3,000% ROI > this is the great return possible compared to investments etc
Pick ONE skill you're gonna focus on, improve it, grow it, master it, ATTACK!!
Most important thing to succeed, go fail. Fail fast
The key to success is massive failure.
Life is like a pendulum, you have to rock to and fro, experience pain, defeat, rejection, failure etc, in order to experience in equilibrium the joy, love, happiness, success
If you get to the end of the month and there is no embarrassing failure, something is wrong. Learn to LOVE failure
I fail over and over and over again in my life, that is why I succeed
Did I do something today that scared me? If not, this is not a successful day
Kid ski's for an entire day and tells dad proudly he did not fall down one time, dad says you didn't grow any better. No pain no gain.
The first 10 reps gets you on the table, the last few are the ones that determines the success you achieve. PURSUE pain. You can beat anybody, achieve anything, over time.
Stop doing what fools do
Master the few
Outfocus
Outlast (Consistency)
Measure progress
Outfail your competition