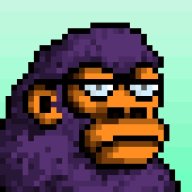 Digital Marketer
Read Fastlane!
Read Unscripted!
Summit Attendee
Speedway Pass
User Power
Value/Post Ratio
146%
Mar 11, 2011
345
502
Principles solidified the way I thought about making decisions and is pretty clearly the most important book I read in 2017, if not my entire life.
I made copious notes from the book and thought I might as well share it here.
Well worth buying a physical copy and keeping it on your shelves in my opinion.
I might get around to organizing the notes a little but I'm just putting it up in raw form, hopefully it's useful to some people.
When you change the systems that currently run your life, you'll start producing the results you desire - and it can feel like it's all on autopilot.
Principles are fundamental truths that serve as the foundations for behaviour that gets you what you want out of life.
They can be applied again and again in similar situations to help you achieve your
goals
.
If we classify these situations into types and have good principles for dealing with them, we will make better decisions more quickly and live better lives as a result. Having a good set of principles is like having a good collection of recipes for success.
Think for yourself to decide 1) what you want 2) what is true and 3) what you should do to achieve 1 in light of 2, and to do that with humility and open-mindedness so that you consider the best thinking available to you.
To make money in the markets, one needs to bean independent thinker who bets against the consensus and is right. To be a successful entrepreneur, the same is true one had to be an independent thinker who correctly bets against the consensus, which means being painfully wrong a fair amount.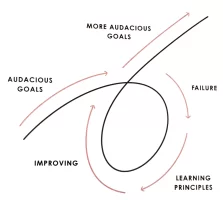 Make believability-weighted decisions, operate by principles, and systemize your decision making.
1. What do you want?
2. What is true?
3. What are you going to do about it?
Time is like a river that carries us forward into encounters with reality that requires us to make decisions. We can't stop our movement down this river and we can't avoid those encounters. We can only approach them in the best possible way.
If you are ready to give up everything else and study the whole history and background of the market and all principal companies whose stocks are on the board as carefully as a medical student studies anatomy - if you can do all that and in addition have the cool nerves of a gambler, the sixth sense of a clairvoyant and the courage of a lion, you have a ghost of a chance.
I just want to be right - I don't care if the right answer comes from me.
1. Seek the smartest people who disagreed with me so I could try to understand their reasoning.
2. Know when not to have an opinion
3. Develop, test and systemize timeless and universal principles
4. Balance risks in ways that keep the big upside while reducing the downside
Bridgewater is built as an idea meritocracy - not an autocracy in which I lead and others follow, and not a democracy in which everyone's vote is equal - but a meritocracy that encourages thoughtful disagreements and explores and weighs people's opinions in proportion to their merits.
My approach was to immerse myself in a business until I got to a point where I felt that the strategies I was handing off were the ones I would use were I running the company myself.
Return of a market itself is called beta. Alpha is the return that comes from betting against others.
If you work hard and creatively, you can have anything you want but not everything.
Maturity is the ability to reject good alternatives in order to pursue even better ones.
Juggling work and family has been as much a challenge to me as to anyone else, especially since I wanted both to be great, so I combined them whenever I could.
I didn't value experience as much as character, creativity, and common sense, which I supposed was related to my uavin started Bridgewater two years out of School myself, and my belief that having an ability to figure things out is more important than having specific knowledge of how to do something.
Making a handful of good uncorrelated bets that are balanced and leveraged well is the surest way of having a lot of upside without being exposed to unacceptable downside.
Having a process that ensures problems are brought to th surface, and their root causes diagnosed, assures that continual improvements occur.
I realized then how essential it is that people in relationships must be crystal clear about their principles for dealing with each other.
1. Put our honest thoughts out on the table
2. Have thoughtful disagreements in which people are willing to shift their opinions as they learn and
3. Have agreed-upon ways of deciding if disagreements remain so that we can move beyond them without resentments
Those that do best both see a wide range themselves while triangulating well with other brilliant people who see things in different, complementary ways.
There are far fewer types of people in the world than there are people and far fewer different types of situations than there are situations, so matching the right types of people to the right types of situations is key.
One of the great things about algorithmic decision making is that it focused people on cause-effect relationship and, in that way, helps foster a real idea meritocracy.
It is very important to make sure no one person is more powerful than the
system
. Therefore a governance model is necessary.
It's perfectly sensible to not have any desire to go on a hero's journey. What's most important is to know one's own nature and operate consistently with it.
To transition well, there are only 2 things you need to do. Put capable ceos in Place and have a capable governance
system
to replace the CEO's if they're not capable.