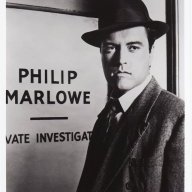 Every Day On, No Days Off
Summit Attendee
Speedway Pass
I've Read UNSCRIPTED
Read Millionaire Fastlane
Apr 28, 2017
279
877
316
36
Create yourself a mathematical equation
For those who were not at the summit, MJ gave an in-depth presentation on his equation. And what I realized - which should have been obvious - is that your whole life is an equation. All your goals can break down in a similar way.
When I decided to lose weight, I looked at my equation. It was something like:
Wake-up late + skip breakfast + Dunkin Donuts + Working Lunch....
You get the idea. My equation now is:
Wake-up early + work-out first + healthy breakfast + pack a lunch...
You can do the same thing for your business goals. Are you waking-up late and trying to hustle at night when you're tired, or are you making it a priority and grinding first thing when you're free? I've already been up for 2 hours (EST) and gotten my "ONE THING" done for today. If I didn't do anything for the rest of today, it would be a success. It's an amazing feeling.
This is obviously a complete hijack of the concept, but MJ's presentation changed how I viewed all of my goals. YMMV.
-PM