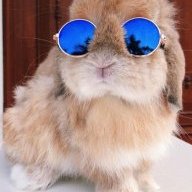 Bronze Contributor
Read Fastlane!
Read Unscripted!
Speedway Pass
Hello world,
i've just finished reading
TMF
(with
Unscripted
to follow) and came to devastating conclusions:
1. Our education system in germany is solely focused on producing Sidewalkers - which was more than shocking to me.
2. Literally everyone i know is a Sidewalker or Slowlaner. Even my family and spouse.
3. I'm a Sidewalker and an Action-Faker.
My name is Daniel i'm 34 years old and live in Germany. I enjoyed 13 years of education and another 3 while in vocational training. After which i was happy beeing "finished" with learning for once and started working for our family business. I founded a car parts retail business in 2007 with the "do what you love" intension, which ultimately killed my love for it and shut it down in 2010. Early 2013 (aged 28) i had to quit my job because of a metabolic disorder, which took me until late 2017 to battle down and get my quality of life "sort of" back.
Even though this time was quite a struggle and i was unable to work, i had a very supportive family and spouse that stood with me (even though i lost most of my friends - which was an important lesson too). Yet, in this time i went vegan, started training 4 days a week again (stopped at the age of 19), lost 18kgs of weight and educated myself financially with everything i can get my hands on (and that made sense).
At first i came across investing methods in the stock market, with long-term dividend strategies beeing the primarily focus. I thought "Hey, that doesn't sound so bad." (lifting myself up to the Slowlane level) only to read the truth in
TMF
. It's a bet on time and hope. MJ is absolutely right. Although i don't regret looking deeper into this, because i analyzed a lot of companies and learned quite much about how businesses operate and what warning signs to look out for.
I'll try to end every day at least 1% smarter than i started it. Even though i'm bound in a treasonous surrounding for quite some time now, i'm not willing to give in and accept my current situation - which i'm responsible for in the first place.
That's it - i tried to keep it short but, oh well. Good to be here and thanks MJ for creating this place and your books!