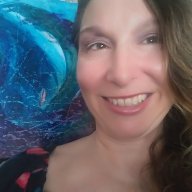 Bronze Contributor
Read Rat-Race Escape!
Summit Attendee
Speedway Pass
Hi fromIreland,
I am visiting Ireland and I happened to be yesterday a town called Enniscrone, Co, Siligo
I stopped in to Enniscrone Seaweed Baths..I did not know these existed..too funny, chatted a bit to learn about this, I did learn that this particular bath house has been around for 100 years, I guess the feeling of relaxation..with slimy seaweed as your friend
I must say they also showed me the old wooden box your head is the only thing sticking out old fashion sauna.
I did not try it...luckily for me I kept my 25 euro which may be equivalent to 35 american dollars and because my friend says we have the seaweed woman her name is Sue Mackill naturally and after I spoke with her I went with my friend we gathered our own seaweed..and I had my first ever seaweed bath...which was quite warming, and if it put more iodine in to my body so be it
I can say it was, warming, relaxing my question has any one heard of this and has has anyone tried? If so your thoughts do you feel it was a positive experience or like many things you have to do it many times to get the full effect lol
I personally would take a good massage
but hey try something once!