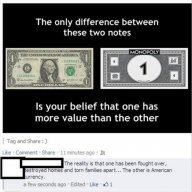 Contributor
Read Fastlane!
Read Unscripted!
User Power
Value/Post Ratio
69%
Jan 7, 2018
42
29
42
Hi Everyone,
I am Leo. For more than a decade I have been obsessed with what makes people successful.
I am an entrepreneur, an author, a coach and an educator.
Growing up I competed internationally as a spring board and platform diver for Zimbabwe, and in my adult life I've represented Australia and New Zealand as an International Trampoline Coach. My current athletes are some of the top in Australia and are amongst the best in the world.
I am an avid learner and have studied and mentored under many of the top authorities in the world on success. I am incredibly curious and am always experimenting on ways to do things better.
I happily spend my days challenging, inspiring and encouraging people to become their best version of themselves.
I really enjoyed reading The
Millionaire Fastlane
. Thanks
@MJ DeMarco
I really enjoyed some of your insights.