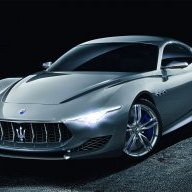 Bronze Contributor
Read Fastlane!
Read Unscripted!
Speedway Pass
I stumbled across this article about IBM's changing HR policy and it immediately made me think of the Script:
Cutting 'Old Heads' at IBM
It's a good, but very long article so I'll summarise the main points here.
For years, IBM had a very vocal policy of praising the importance of their staff and keeping them via retraining instead of making redundancies as technologies changed. As a consequence, they generated a culture of "lifers" who gave their careers to IBM.
Recently, IBM changed policy and decided millennial's are what an IT company of the future should be made of and have slowly removing the older workforce. The legality seems to be just about on the right side of the line, but the morals and processes are certainly not. Consequently, people are losing their jobs late in their career and finding it very hard to find new roles.
It just goes to show that even when you follow the Script to the letter and choose what seems like one of the safest employer's possible, things can change quickly and there's nothing you can do about it.