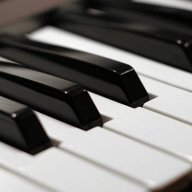 Legendary Contributor
EPIC CONTRIBUTOR
Read Fastlane!
Read Unscripted!
Summit Attendee
Speedway Pass
May 27, 2013
3,251
14,651
I recently got exclusive U.S. distribution rights for the products of a European brand. Here's how I did it:

Step 1) Find a gap in the market. In my case, consumers were paying tons of shipping to order these from Europe. There was no U.S. source to buy from <--- Opportunity!

Step 2) Open a wholesale account with the company and make a minimum order.

Step 3) Market and sell the products as fast as you can.

Step 4) Call the company when you're almost sold out. Be enthusiastic and tell them your detailed plan to sell boatloads more, then ask for exclusive U.S. distribution, because "I don't want to spend the time building a distribution network, if a competitor can come in and undercut my business".

Step 5) Actually sell boatloads, so they extend the contract when it's up for renewal.


I'm working on step 5 now.
Last edited: