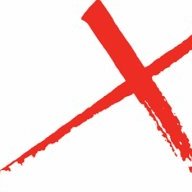 Silver Contributor
Read Unscripted!
Speedway Pass
Long post incoming!! I apologize in advance.
As we all know, ideas by themselves are pretty useless, without the right execution.
Except if you're in the business of selling ideas, of course.
Like any entrepreneur, I have multiple ideas running through my head each time I see a need. A solution-oriented worldview.
Good thing is I have disciplined myself to not attempt chasing them all at once.
Since I never made an introduction post in my 2+ years on the forum, here is a condensed version.
About Me:
I'm 32, and primarily live in Boston. I have a degree in Communication, and spent most of my 9-5 years working in the Telecommunications industry. At first in a sales capacity, and then as a Business Specialist.
As a Business Specialist, I worked with businesses to streamline their operations with electronic communications and logistics.
The goal was to increase overall business efficiency.
These ranged from communication systems, payment systems to electronic field book keeping etc.
Seven years in this industry afforded me the opportunity of seeing first-hand how so many businesses were operated behind the scenes.
On the business front, I have forayed into multiple ventures over the last 15 years. Brick & mortar, online and offline-in-person. You name it!
Everything from web design (earlier years), small-scale computer/laptop export, sneakers/footwear export, apple product sales (ebay), video production equipment rentals, a full-blown visual-media production studio with four full-time employees on site (4-year run), a single-vehicle "limo company."
and more.
Some of these did good, some, not so much.
While my 9-5 paid well, I resigned in December, 2013 to focus solely on building things I could call my own.
These days, my primary business is my media production service. After closing the studio, I restructured the business to a one-man show. Now, I only hire independent contractors, as needed (keeps overhead manageable).
Since I can do the majority of my post-production from anywhere, these days I spend my time traveling the world. Last time I was home in the US was December. I still maintain my clients in the US, and we correspond electronically while working on their projects.
I'm currently launching a new fastlane business in the production space. One that will finally divorce my time from my income (once the wheels are in full motion).
Thread Purpose
Why am I making this thread? To "dump" some of the more actionable ideas I know I'll likely not pursue. They might inspire someone to either work on them, or re-mold them into something more functional/useful. I'll post the ideas one at a time, over time.
Now to the thread.
IDEA 1: Rainy-Day App
No, that's not a name for the app, more of a description.
This app specifically targets slowlaners (in other words, the majority). However, its immediate value is for those who struggle paycheck to paycheck.
During my earlier work years, before telecoms, I worked two retail jobs. In those jobs, the four days preceding our bi-weekly payday was brutal for most.
People drove to work those days with nothing more than a prayer that the gas fumes propelling their cars won't run out. Not a dime for gas.
Lunch break for them was more like
sit down and listen to your belly whine
break.
Put plainly, full time workers were literally starving for a few days before
EVERY
payday.
In many cases, this resulted from a deprivation-overindulgence cycle, and not inadequate pay.
So, after starving for days, rather than manage their spending better, they eat steak dinners for the next 10 days, and starve the following 3-4. Rinse, repeat.
What this app would do is very simple, but solves a major problem in the lower ebbs of the labor force.
How it works

1:
The worker designates a small portion of their paycheck (say $60) to be paid into a separate direct deposit (the app).
2:
Three days before the next payday, the $60 is forwarded to their bank account.
When you're in dire straits, $20/day for lunch and a few gallons of gas seems heaven sent.
These figures are only an example.
Monetization
Option 1:
A fixed fee for each forwarded reserve funds. e.g $1 a transfer would be $2/month for a user paid bi-weekly.
10k users = $20k/month in gross revenue.
Scaled to 100k users = $2.4 mil annual gross, etc.
Option 2:
Paid app + lead generation/ads for third-party financial services. Here, the users buy the app on the app store. e.g $4.99 one-time purchase, with in-app offers over time from partnered third-party financial services.
Free funds transfers.
Option 3:
Free app + lead generation/ads for third-party financial services.
Free funds transfers.
Adoption
In all my years devising and providing technological solutions to businesses, I have come to find without a doubt that simplicity is key.
The more moving parts, bells and whistles a solution I offered had, the lower the adoption rate by the businesses.
I say that to point out; if you do a quick search, you might find something like this exists. However, it would most likely be rolled in with 100 other features of said financial app.
What this attempts to do is zero-in on one crucial need and dominate/deal squarely with that.
If you have read all the way to this point, hats off to you.
I'll be back with more from my idea book.
Let me know your thoughts, questions, suggestions and all that good stuff.