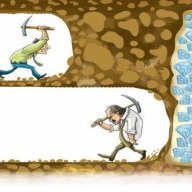 Never give up
FASTLANE INSIDER
EPIC CONTRIBUTOR
Read Fastlane!
Read Unscripted!
Speedway Pass
Imagine a government somewhere saying "you are adults, the actions you take in life are your responsibility, not ours"
In Australia in national parks/hiking areas they like to post signs that say "Your safety is our concern but your responsibility."
Seems like that doesn't apply now lol.