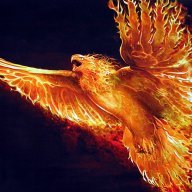 Contributor
Read Fastlane!
Read Unscripted!
Hey all,
First post. I did a quick search and couldn't find what I was looking for so wanted to offer a quick solution that anyone else may be having. Since there does not appear to be a
Fastlane Forum
app for smartphones, I have outlined some quick steps to create an "app" on your smartphone.
It gets a bit cumbersome to keep going to my browser, and then bookmarks and then to this forum so this will allow you to create a clickable link as below. I have an iPhone, but this should be as equally easy to do on Android or other OS. I can get my hands on an Android tonight if anyone needs instructions.
Three quick steps:
1. Open your Safari browser and go to
thefastlaneforum.com
and click on the arrow that I circled in red below: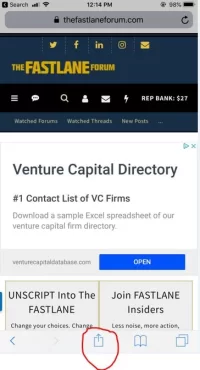 2. Scroll over to the right and click the Add to Home Screen button I circled:​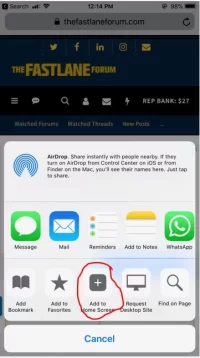 3. Finally the forum will now be displayed as app on your home screen: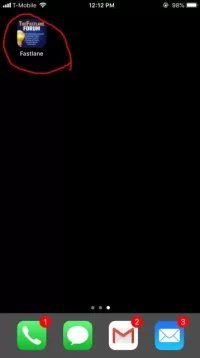 This isn't perfect, but is good in a pinch and saves quite a bit of time if you are an avid user on your touch device.
@MJ DeMarco
or any of the other staffers, let me know if I was wrong and there is in fact an app. I don't want to take away downloads from you if I am mistaken.
Cheers,​