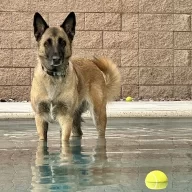 Legendary Contributor
FASTLANE INSIDER
EPIC CONTRIBUTOR
Read Unscripted!
Summit Attendee
Speedway Pass
Jul 25, 2007
8,458
39,478
I went to a local coffee a few days ago to get an iced mocha for about $5. When I went to pay with a credit card the employee said, there's a $10 minimum for credit cards.

I paid with cash, my total was $5.17 and I got back my $5 and $.83 in change. Normally I would have put the $.83 into the tip jar. But I'm not giving this business any more of my money. I know when the owners are cheap asses that they don't want to pay an additional $.20 transaction fee for a CC.

Seriously, how do you run a coffee shop where the majority of purchases are under $10 and not accept credit cards for them.

On the opposite note, my friends and I went to a restaurant where we sat in folding chairs and there was duct tape holding the table cloth on to the table. It said cash only, 4.5 stars on yelp with over 500 reviews. It was a total dive, we couldn't understand the owner's English. But guess what, the food was great and portions were huge. Because of the value, we didn't mind the cash only or the decor.