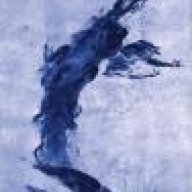 Silver Contributor
Speedway Pass
Jul 26, 2007
2,217
508
45
The more I learn about commercial property, the more it flips my world inside out! It seems like there are several reverse "truths" in effect (these truths are reversed from how residentail real este is generally done):

1. The more expensive the property, the more money the buyer will have to come in with.
It seems like the more expensive the property, the more the seller is willing to help carry- or the more investors are willing to group together to make it work.

2. The buyer will need a substantial income in order to qualify for the loan.
Based on my research, I am finding that if a commercial property can cashflow itself, the buyer just needs good credit.

3. The risk goes up when taking on multiple units.
It seems the risk is actually greater with the fewer number of units a person has.

4. The value of commercial property is hard to increase and hard to determine. One market cycle can knock you out!
After reading posts here from Steve O and Andviv, it seems that the value of commercial property can be increased by either 1. capital improvements or 2. increasing the NOI...which can DRAMATICALLY change the value of a building/business within a couple of years. Commercial value is determined by a commercial appraisal, Cap Rate and NOI. Residential market cycles have very little -if nothing, to do with commercial real estate.

Can anyone list other truths/myths they have encountered regarding commercial property? How about any tips?