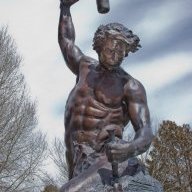 DIESEL
Read Fastlane!
Read Unscripted!
Speedway Pass
Five years ago I joined The
Fastlane Forum
, and I never started a progress thread. The notable progress between now and then has to do with my growth and development as a person. So I don't have a business of my own yet. I'm very grateful because I can attribute a significant amount of my growth and development between now and then to The
Fastlane Forum
and it's members. Thank you.
A short reintroduction may be useful so my name is Daniel and I live in California, USA. I joined the forum in my late teens, and I'm now in my twenties. I'm an undergraduate university student working on my BSBA.
So if there is any notable progress of my own in the future worth posting about, I'll add it to this thread. I'm looking forward to opening up to the forum more and getting your feedback!
P.S. I'm going to listen to The
Millionaire Fastlane
and
Unscripted
before this month ends.