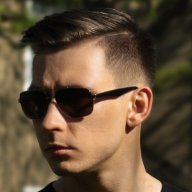 Bronze Contributor
Read Fastlane!
Read Unscripted!
Speedway Pass
Here to vent to the forum, just going to be vulnerable here. Idc if my grammar is trash.

It's been 1 year and 1 month since I started my entrepreneurial business, building a system that will automate for me when I do get people to use my product and I heavily invested 80% of my journey doing this. I've haven't sold a single product yet. But I've already spent a few thousand of the business. I'm here living with my parents, with $2k total in my bank, no debt, but money is draining from my business.
I really believe my product is needed in the market and that it's currently not there so I'm trying to capitalize it as much as I can when I do release the product. But now I'm having second guesses, what if people don't want to buy it? What if all of that time i sacrificed and lost was meant for nothing? Sure I've massively learned from this journey because there's no doubt if I fail I can make my second business better.

Although I still have my friends and family, I've sacrificed my social life to achieve this goal and I still haven't finished creating it. My long term girlfriend and I are slowly separating and even though I try my best to keep my head up high, I'm coming in for an imminent breakup. I can tell from her actions, the way you can tell they are moving on hurts. Or they are more disagreeable or distant. So my anxiety, stress, and adrenaline is peaking more than ever. The feeling of someone you love resenting you sucks. This obviously didn't come out of nowhere but I accept the fact I make mistakes and try to do better.

During my entrepreneurial business I only worked part time with very little hours so I can focus on my business. But it led me to losing money.

I'm now going to find a job and work full time to make me money while this business is slowed so I can get my funds right.

F*ck. This is a roller coaster. I know what I'm doing, and I can see the light. But it's so far away, and it's so hard… I know I must conquer no matter what. This pain I feel inside of me is temporary and it must be used to fuel my energy into improving and getting my business to succeed.

I don't know if anyone got anything out of this but this is just one of my lowest points in the business and so many things are just no going the way as planned. Comment below if you guys are stuck in the same rut.