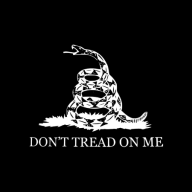 Moving Forward
Read Rat-Race Escape!
Read Fastlane!
Read Unscripted!
Speedway Pass
I've been sitting on a new product idea for the past couple days and would love to get a prototype done for cheap to gauge the interest of my target market.

Don't want to divulge too much info on the outside, but the product will consist of heavy-duty nylon fabric, straps, a rubber lining, and some metal pipe fittings. My target market is outdoorsman, campers, off-roaders, etc.

Think this is something I can put together myself and test? Or should I outsource this to an independent design firm?

My main issue with outsourcing is cost and IP protection, and if I do it myself I'm worried the product won't be high enough quality to persuade potential buyers. It'll probably require some stitching skills and I don't have a sewing machine.

I would like to keep this project under $1k-$2k unless I get some seriously good feedback.