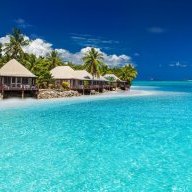 Bronze Contributor
Read Fastlane!
Read Unscripted!
Speedway Pass
I've recently been trying many different cold calling scripts and after calling a bunch of people and doing many tests, I've found a recurring problem.

When I call with a very short, generic, non-personalized script (with the intent of getting an appointment) I go through a lot of "no's" but I can do a decent amount of volume (calls) and eventually get a yes.

However, when I call with a personalized script, meaning I checked their website, wrote down problems on their website that may cause them from losing potential customers and provide a custom solution, the probability of getting a "yes" to a meeting is much higher but it takes me FOREVER to gather the information, I still get no's (but less) and waste a lot of time.

So my question is,

Is it better to do a bunch of research on a company, figure out their specific problems and call less people with higher quality calls

OR

Is it better to be a little less personalized, do a ton of volume and use a shorter script?
Last edited: