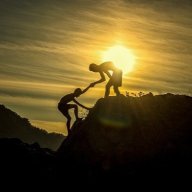 Silver Contributor
Speedway Pass
User Power
Value/Post Ratio
258%
Oct 16, 2022
209
540
I was thinking about doing Le Wagon, a 9-week coding boot camp.
The thing is that it's quite pricey, namely €5.5k.
The rationale behind doing it is:
1. I have a hard time building a company in a physical location that pins me down. Initally wanted to get into e-commerce as I have many skills for it (marketing, copy, content, branding, biz acumen) but that meant I wouldn't be able to move anymore (and I like moving, a lot). Building a fully online business solves this.
2. Tax efficiency. I live in Belgium and building an ecom shop in Belgium means getting murdered by taxes + regulations.
3. ChatGPT is an amazing software engineering assistant. I have already coded a few products for myself with it despite having very limited coding skills.
4. Valuable skills for life.
5. I have talked to two people who did it and said it was worth it. Overall opinions online are very positive but I am always wary about biases (if you paid so much money, your brain will force you to think positively about it).
The cons:
1. If I end up not enjoying coding or being too stupid for it, it's wasted money. As of now, 5.5k is more than 40% of what I have in my bank account.
2. We may be getting dangerously close to the point where
AI
will make tailored-built software for you without you needing to even know code anymore. Is programming smart or stupid to learn in the age of
AI
? I can't tell.
3. I could learn on my own, but that would take me at least 6 months, and I am not sure I'd be capable of it anyway. Here, you clearly pay for the structure, the fact it's in real life, the "networking", and the support.
4. I am absolutely not aiming at getting a job with this since I am already earning money on my own, which means it will take a long time before I can see a ROI.
------​
By far the biggest advantage of this is being able to have a fully online business, which means not being pinned down to any location and being able to shift tax residency of both myself and my biz easily. Since the EU will put you in prison for driving cars and eating meat by 2035, I may have to leave this place sooner than expected.
Easier to leave with a laptop than it is to leave with inventory.
So.....what do you think? Should I go for it? I really want to, but it's also a significant leap to take.
Worst thing that can happen is I lose 5.5k.