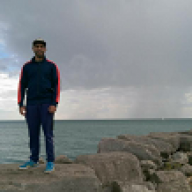 User Power
Value/Post Ratio
100%
Dec 9, 2018
62
62
Hi all,
I'll try to keep this concise as possible. After coming on fastlane, my brain is like on crack - wheels constantly spinning
I was wondering if I could get some advice? My initial
goal
was to make extra dough to pay off my student loans.
I am 31 and work in IT for 4 years. My passion is music, playing guitar since 12. I came up these
goals
past weekend (some are personal not sure I should include them here):
1. pay off 26k student loan debt asap.
2. record an album, work on my guitar playing
3. get two more IT certifications by August.
4. Errr ill leave that out for now.
5. Try to free myself from 9-5, long term, fund my music goals and have financial freedom and success.
#1 is most important. #2, #3 is related to #1 - if i spend too much time on #1 there is no time for #2 which is important. #3 is a nice to have, although it could increase my earning potential (maybe, by 5-10k tops in a new job), it would still be slowlane.
Which brings me to some ideas I have and Im not sure where to put my focus. I keep zipping back and forth mentally every time i read these success stories. I feel unclear. Some ideas i have:
Short term money generating ideas (i need to generate an extra 1200$ per month, or $36/day till september 2019 and my debt would be cleared, i am paying 1k currently a month):
- uber, but would have to swap my 07 golf for something newer than due to uber restrictions. Its possible if i swap for a cheaper but newer car of different make.
- arbitrage - ive tried this but i find time cost very high for low reward, inconsistent
- amazon fba PL, merch by amazon (not as quick as above)
Longer term money ideas:
- shopify e-commerce, amazon fba - i have a few ideas for products but would need to do more research
- fox web design company idea - amazing, but not sure if i want to spend more time doing code
-
real estate
investment - not at that level right now.
- product development, i have an idea for a product that i have not seen marketed exactly, its simple but i feel highly useful. A few friends think its a good idea. I have done some minimum research.
Any suggestions? I feel i am stretching myself too thin. Thanks.