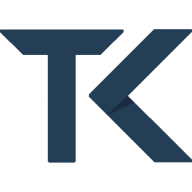 Professional Dog Owner
FASTLANE INSIDER
Read Fastlane!
Speedway Pass
As most of us know, the fast food franchise industry is not where the Fastlane money is.
High investment costs, low margins, high failure rates. This post is not going to convince you to open a fast food franchise, but it might help you see how one corporation is beating other corporations by using a VERY different business model.
This is a synopsis of a Hustle article. Link to original article at the bottom.
Chick Fil A is only open 6 days of the week, but has the highest revenue per location of any fast food company ($4.2M/store). Why?
In the fast food world, most fast food corporations have a VERY high financial barrier-to-entry for owning a franchise. On average, the cost to buy a franchise, get the real estate, build a building, and buy the equipment is between $1.6M and $3.2M. For this reason, most fast food companies won't even look at a franchisee application for someone with a net worth of less than $1M or liquidity of less than $500K.
Of course, if you have the money, the barrier-to-entry is not that high, so most fast food companies will accept any schmuck with enough money in the bank. The schmuck will invest $1.6-3.2M in the franchise and the corporation will take 4 to 8% of his revenue in perpetuity.
This is where Chick Fil A comes in. Chick Fil A operates in a completely opposite manner.
Instead of having a high financial barrier-to-entry and high franchisee-acceptance rate (for those with enough money), Chick Fil A has a very low financial barrier to entry and an EXTREMELY low franchisee-acceptance rate (regardless of money in the bank).
The financial barrier to entry for Chick Fil A is a mere $10k. Not much.
The franchisee-acceptance rate, however, is LOWER than the acceptance rate at Stanford. You have a better chance of getting a job at Google or getting into Stanford than you do of getting a Chick Fil A franchise. Each year, 60,000 people apply for a franchise and about 80 are selected.
If you do get accepted, you pay the $10k franchise fee, then Chick Fil A leases the real estate, builds the building, and buys the equipment. The franchisee doesn't pay for any of this and also doesn't own the building or the equipment. Chick Fil A also takes 15% of sales revenue and 50% of net profit (compare this with the 4% to 8% royalties at other fast food franchises). The franchisee gets between 5% and 7% of total revenue, or about $150,000 to $250,000.
Chick Fil A is playing the smart game. They are only taking people who are DEDICATED to the brand and to the franchise, regardless of their personal financial means. Chick Fil A's franchise "owners" cannot own another business, mostly cannot own another franchise location, and cannot have equity in the business. They are "owners" in name only. However, these Chick Fil A franchise "owners" make $150k to $250k per year and all they have invested is a $10k franchise fee and their time. Essentially, the "owners" have invested in a high-paying manager job.
Compare this with the franchise owner at McDonalds, who makes on average $150k/year on a $2.4M upfront investment, and a Chick Fil A franchise looks attainable to someone who wants to "own" a franchise. So it is already an attractive franchise and it is highly selective for only the best franchisees.
I would bet that one of the reasons Chick Fil A has the highest revenue per location is because of their screening process for franchisees and them recognizing that a business is only as good as those who lead it at the managerial level.
My challenge is to look at the way businesses in your industry are operating and ask what you could be doing differently to beat them, even if that idea is totally outside the current industry parameters.
The chicken chain is known for having the lowest entry cost of any major fast-food franchise — but there's a catch.
thehustle.co