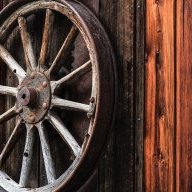 New Contributor
Read Fastlane!
I'm looking to start a new venture into developing or buying properties to lease to Charter schools. I am a full believer in Charter schools vs. the public school educations kids are receiving these days.

To be clear, I am not interested in starting a Charter school. I am interested in developing or buying the buildings and then leasing to new or moving Charter schools.

I've spoke with only one person that I know that sits on the local board of a Charter school I am impressed with, but they finance all of their own buildings.

Anyone out there with knowledge on the topic or connections you are willing to share?