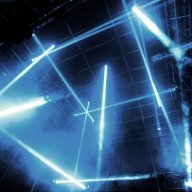 Contributor
Read Fastlane!
Read Unscripted!
Speedway Pass
Last week, I had decided that I would try to open up new opportunities by going to Real Estate School so that I could learn more about Real Estate.
This evening was the first class. I didn't know what to expect until:
Upon receiving the 560 page book of Modern Real Estate Practice.
A thick note book full of contracts/forms.
Requirement to successfully complete the Pre-Licensing 60 hour course with Letter of Completion (pre-req to taking the actual Exam)
Eventually a 30 hour course for New Affiliates.
Successfully pass the state and national exam.
I sat in a daze for a moment as the information was being shared. The class is getting ready to start. In my gut, something was not right. My intention was not to become a Real Estate Agent. I don't need a second job to work for someone else. I am trying to build a plan to get away from that, not do the same plan in a different industry.
As the class was getting ready to start, I knew the window was closing by having any chance of getting a refund back. I jumped up instantly as the Instructor walked down the isle to the front. I went to the back office for the refund. Thank you
@ZCP
for saying what you did last week to me - I was getting ready to make a mistake. I am not saying it is a mistake for someone else, I am saying it is a mistake for me.
My intention is that I want to be more of an Real Estate Investor (such as acquiring and owning rentals) to generate passive income, and eventually own the rental asset(s). New course of direction (pick up a good REI book to get the basics and start attending a local REIA?)
Thank you.