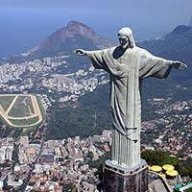 Contributor
Read Fastlane!
Read Unscripted!
I'm wondering here if it's possible to build a business and have friends .
I see many entrepenours saying "HUSTLE". Gary Vee says " close your eyes for 10 years and just work". I was thinking... if I have to work for 5 years in order to be rich , losing my friends , not having experiences with girls , not partying ... I don't know if it's worth anymore...


PS: I'm 18 years old ...

Update : Thanks for the feedback ! I decided that I'm not going to left my relationships behind ( family and friends) , BUT I'm not going to give up either . I can totally do both . I have 24 hours in a day , seven days a week . That's it ! Thanks again .

For the ones who think that you should not have friends & relationships , what are you gonna do with your money if you don't have friends? lol Hapiness is only real when shared , fortunatelly it's possible to manage the time( sleeping less and other resources) in order to have balanced life !
Last edited: