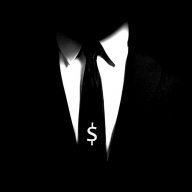 Bronze Contributor
Read Fastlane!
Read Unscripted!
Speedway Pass
User Power
Value/Post Ratio
220%
Aug 6, 2017
51
112
Some of you may have known and even used Lex' Underground chat on Discord where freelancers and entrepreneurs have shared their daily progresses, discussed health and fitness tips as well as helped each other. Unfortunately, the project has been closed down in the meantime.

But as the demand is there, I'm bringing it back now.

I myself have struggled with my path into freelancing at the start of this year. I've been unsure if it's the right way for me, starting a hustle as a base for my further fastlane journey. This has been the time when I discovered that chat room and it didn't take long until Discord found a steady place in my task bar. The community has helped me to overcome my fears and that short chat from time to time also gave me an extra motivation when I needed it. Fast-forward to today: I'm currently making fair money with freelancing, increasing. Thanks to Lex and all the other original members at this time!

Certainly, I do not want to build any kind of competition for the forum. I mere regard it as an addition, a chat room being more private than a public forum. This also is where a quick "What are you all working on today?" is not spam but conversation. It's business people sitting around a campfire instead of speaking in a meeting room.

So, everyone from the forum who's interested is invited to join. Just shoot me a quick message and I'll send you an invitation link.

Let's see where this project will take us.