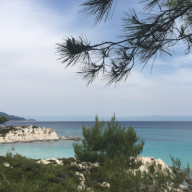 Gold Contributor
FASTLANE INSIDER
Read Fastlane!
Read Unscripted!
Speedway Pass
Hello fastlaners. Having some hard time - would really appreciate your advice.

Recently, I've been shaken from comfort due to landlord's argument with contractors and new neighbors, which broke over my back. I've been told to leave the place I paid for on a 1-day notice (or live in a flat that's under construction!)

Yeah, they can't do that, but I naively thought "the sooner it's started, the sooner it will be finished".

Now contractors spite them by dragging on for weeks, all the while I'm overstaying my welcomes at friend's places.
To add to this, I should be recovering from muscle tearing, not dragging my things around.

So I'm having a "F**k this" moment, and need a solution.

What I came up with:

1) I need to get busy increasing my income asap. It's been growing slow and steady but that won't do now. If I was earning as low as $6-8k/mth, the issue would not exist. I'd rent a really nice place, or even go to a hotel for a month until I figure what next. I'd also be able to finance buying my own place.

So yeah, time to stop tinkering with "just enough", and get busy building a business.

2) While I do this, I need to stay somewhere with decent working conditions. This is where I need your advice or point of view. Should I:

- Look to rent another place. Prices have soared so I'll be paying about 50%-100% more. But if I'm really serious about building a business, that should become chump change rather quickly, right?

- Go travel the world. It's what I always wanted to do anyway. How conductive is it to building a business? Is it a distraction? Or it's irrelevant when you're really focused?

- Look to buy my own place? Almost everyone is telling me to do this. I've been renting for over a decade, could have purchased my own place by now. But is it a slowlane thing to do now, while my income is "just enough"? Isn't it better to invest the monthly pay into ad spend or something else productive? And I could barely afford this, so buying a house that pays itself off is not an option.

- Go on a month long holiday and hope the contractors finish by then. Stay where I am, but work so hard as if I'm homeless and hopefully by the end of the year be able to move wherever I want.

- Another idea that didn't cross my mind?

Thanks for any response.